Happy Memorial Day!
Peter S. Connors Pool in South Orange and
Maplewood Community Pool will be opening this weekend!
---
SATURDAY May 27th
SOUTH ORANGE DOWNTOWN PUBLIC ART CELEBRATION
Village Plaze triangle

8-12 Village PlazaSouth Orange

Celebrate the official unveiling of the latest beautification initiative at the Village Plaza Triangle. Art activities and games for kids. The 2023 Downtown After Sundown Music Series will kick off at 6:30 pm with a high-energy multicultural performance from Viva Flamenco.

Monday May 29th MEMORIAL DAY

South Orange Village Memorial Day Ceremony
9:30 to 10:30 at Memorial Rock at the South Orange Duck Pond
Maplewood memorial Day Parade
TOWNSHIP OF MAPLEWOOD'S MEMORIAL DAY PARADE AND CEREMONY AFTERWARDS AT THE
MAPLEWOOD MUNICIPAL BUILDING – MONDAY, MAY 29, 2023
PARADE BEGINS 9:00 A.M. from West Parker Avenue (student parking lot)
CEREMONY BEGINS 10:00 A.M. at the Jerry Ryan Plaza (Maplewood Town Hall) Followed by Annual Duck Race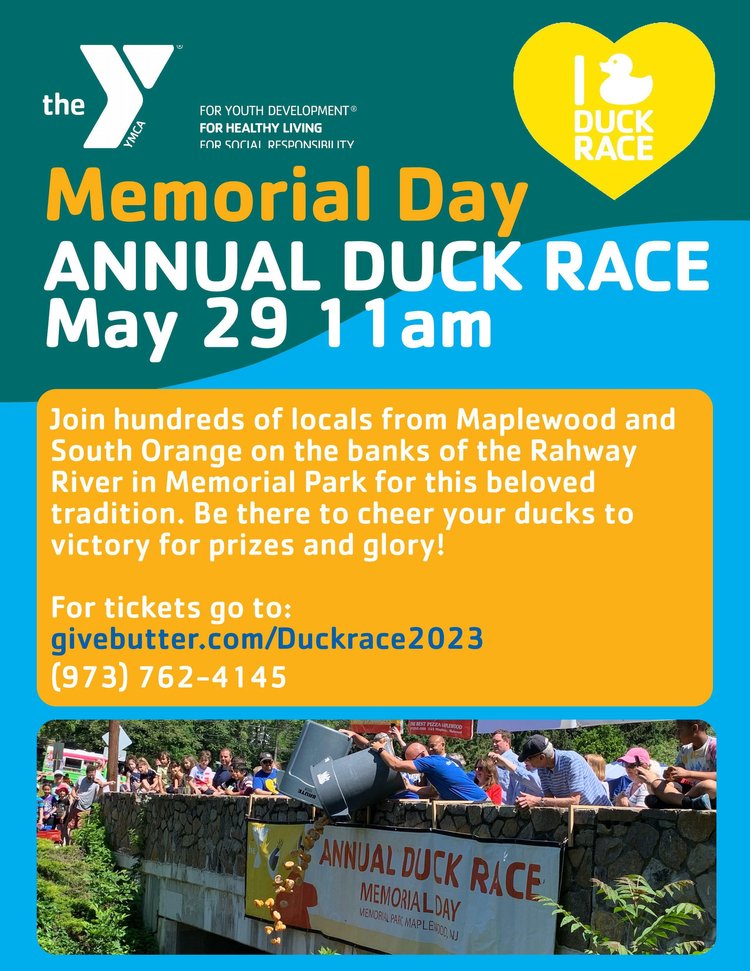 TUESDAY May 30th

BAD ART NIGHT
South Orange Public Library

65 Scotland RoadSouth Orange, NJ

Leave your art skills at home and create something truly horrible!



---
TRANSPORTATION
In South Orange Call 973-378-7715 x 2035
In Maplewood call (973) 763-0750
Please let us know how transportation works out for you if you try it out!https://www.somatwotownsforallages.org/publications
If you would like to be added to our mailing list and have a paper copy mailed to you please email us with your address to: SOMA2Towns.gmail.com
Kristen Tyler and Amy Stuart
Coordinators for SOMA Two Towns for All Ages
Call: 973-558-0863
Email: soma2towns@gmail.com

Facebook group: SOMA Two Towns for All Ages Group
Facebook page: https://www.facebook.com/STTFAA